An NGO in Tanzania announced yesterday that a British helicopter pilot was killed by elephant poachers. Roger Gower, 37, had taken part in an anti-poaching operation with the Tanzanian authorities when the criminals he hunted fired on his unit.
Hit by AK47 gunfire while on patrol supporting troops on the ground, he nevertheless managed to land his helicopter but died before help arrived.
Gower had given up his job as accountant in London in 2004 to retrain as a helicopter pilot in Africa. He was passionate about his new job, fully invested in anti-poaching activities. He liked to take off in the Tanzanian bush on the music of Toto: Africa.
A Foreign Office spokesman confirmed the death of a British national in Tanzania. He said his main role was to fly daily between the reserve camps to assist field personnel in the fight against poachers.
The incident occurred while he was on a mission to help local Rangers to search the killers of three elephants that were slaughtered in Maswa Friday.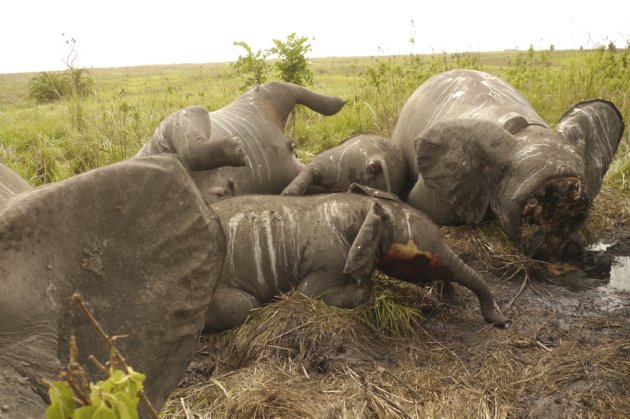 Dan Friedkin, Texas billionaire and founder of the NGO Friedkin Conservation Fund, said on his website to be aghast by the death of his friend:
"We are deeply saddened by the loss of our friend Roger. He was killed while flying a helicopter in a coordinated action with the protection of wildlife authorities, to identify and to stop ivory poachers.
We are determined to honor Roger and his work. We are also committed to ensure that those responsible for this attack are found and brought to justice. A way to honor our friend Roger is to redouble our commitment to the protection of elephants and all this priceless wildlife heritage.
This tragic event underlines again the appalling human cost and risk of protecting wildlife in Tanzania. "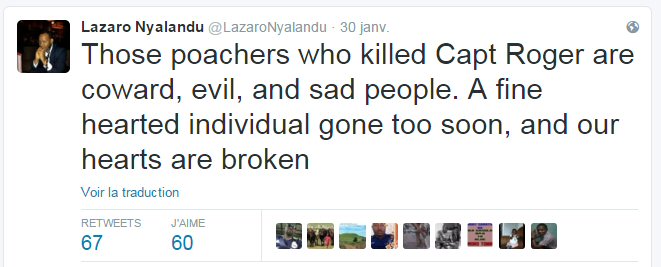 Lazaro Nyalandu, Tanzania's Minister of Natural Resources and Tourism, said in a tweet that Gower was shot by poachers Friday as he was helping to locate a group of individuals who had killed an elephant in Maswa, a Serengeti area in the north.
"RIP Capt Roger. You really liked our country, you have made many flights. We took all the defense of our wildlife heritage. This life is precious (…)
These poachers who killed Captain Roger are cowards, demons (…)
The body of Captain Roger was taken to Arusha, while those who shot the driver are still at large. Everything must be done to bring these individuals to justice. "
Towards an awareness of international opinion
How many deaths will it take to have shaken public opinion and trigger a strong mobilization?
And once again, as we have already experienced in our country during the year 2015, the death of European is necessary to make our governments react. But that this tragic event will not make us forget all the rangers who are felled each year as part of their work. We do not talk enough.
The fight of Friedkin Conservation Fund in Tanzania, of Wildlife Angel in Namibia and West Africa, should not be reduced to the protection of wild animals! It is indeed a war that goes beyond the issue of biodiversity to enhance the protection of those who work daily to defend and the fight against the financing of terrorist networks.
Roger is not the first to fall in battle to protect wildlife, and it will be unfortunately not the last!