The Malawi government has finally decided to officially recognize that elephant poaching has reached unprecedented levels in the country's national parks and game reserves, causing a sharp decline in the touristic population in these sites.
Actually, when you choose Malawi as a tourist destination, it is for the western beaches of the lake, but especially for its national parks and reserves.
This country, not very well known, has a very rich fauna. Its privileged location along the eponymous lake, allows Malawi to host many mammals and also a variety of birds and extraordinary aquatic animals.
The 3 most popular national parks are Kasungu, located in the eastern part of the country, Nyika, the largest, located in the extreme north and Liwonde, on the southern edge of the lake. Malawi has always been famous for its elephant numbers. Now the situation is changing, and dramatically.
The Director of Wildlife and Parks said Monday in Blantyre during the opening of a round table to sensitize the financial and tax Authority of Malawi on the control methods against poaching and smuggling of products from wildlife :
"For example, in the Kasungu National Park, a few years ago we had more than 2000 elephants. Today, they are less than forty. Almost all the elephants are killed by the poachers. "
He added that the dealers of Nkhotakota Game Reserve want to increase the number of elephants from 400, currently, to a target of 1500 to achieve the record levels of the last few years.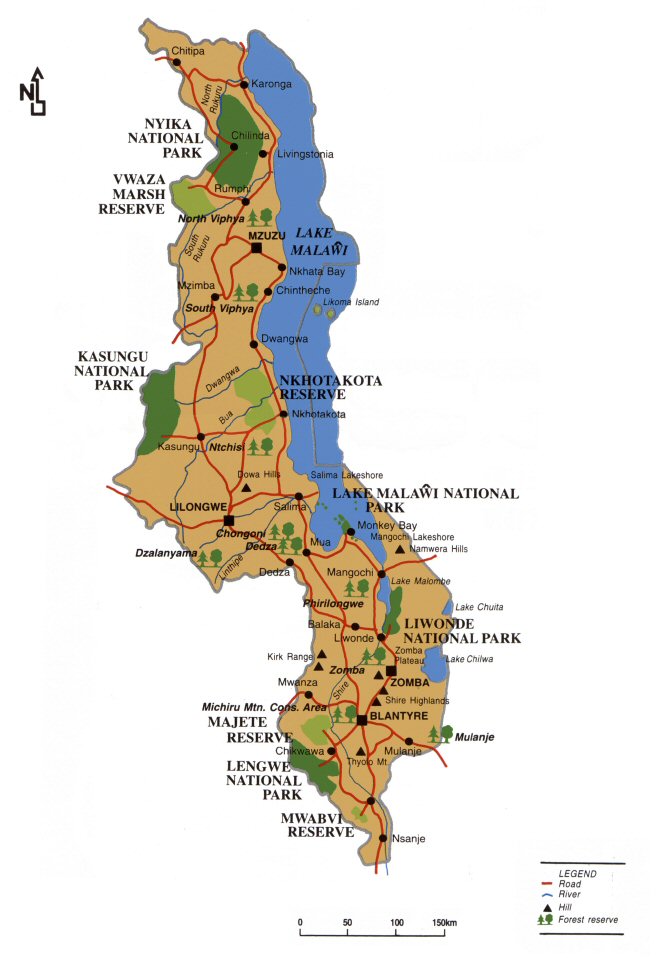 The Liwonde National Park, meanwhile, has a very large elephant population, and their numbers are such that it becomes unmanageable for the park authorities. Therefore it is planned to resettle some of these elephants in Nkhotakota Game Reserve.
This reserve, which is very close to Kasungu National Park, is regularly attacked by poachers. Actually this is the case for all parks and reserves located in the center and north. Liwonde park, located in the south of the country, wedged between the Lake Malombe and Chilwa, is a relatively naturally protected area, where poachers are reluctant to go. It is easier for the poachers to join Zambia or Mozambique nearby.
The Deputy Director of the Financial and Tax Authority says that it is part of the responsibilities of the department to take action against the illegal export of wildlife products.
She regretted that not only elephants are hunted and killed for their ivory, but some fish and precious flowers continue to be exported illegally with impunity.
She insists that the problems come primarily from weak laws that pronounce lenient sentences against illegal exporters of wildlife, and that most staff would not be able to identify wildlife products. She highlights the severe lack of skills of officers in charge, in the field, to recognize the traffic of animals.